Welcome to my page, designed to assist you on your booking journey for your hotel. 
Here you will find everything you need to learn about some of the unique ways I can facilitate a transformational experience for you and your special guests.
In this space, there is nothing that we cannot manifest.
Every package is customized to fit your needs.
If there are any questions that I may assist with, please email me at sarah@sarahvie.com.
Master MANIFESTATION GUIDE & ENERGY FACILITATOR
#1 Best-Selling Author & Children's book author

Sarah Vie is an internationally known Visionary, Energy Facilitator, and Manifesting Expert residing in the USA. She is the Author of the #1 best-selling self-help guide, I Wish I'd Known, and has topped the charts with her debut children's book Let Your Inner Golden Sparkle Shine: The Little Girl Who Never Stopped Believing In Herself.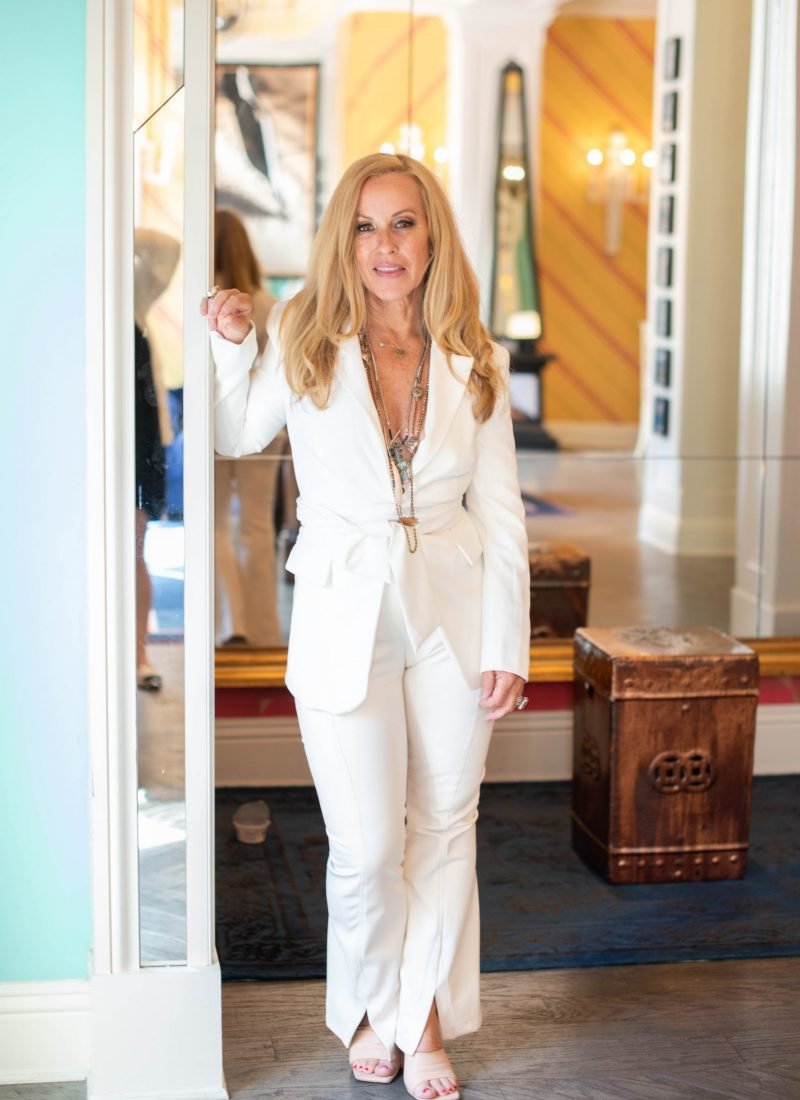 Sarah Vie is a sought-out motivational speaker and dynamic retreat leader who empowers audiences of every size to create lasting inner healing through her signature transformational workshops.
Through Sarah's mission to help others break free from ancestral patterning proven to block one's potential for greatness, she has altered the course for thousands of her followers.
"I am over the moon for Sarah van der Steur!! Initially, I was extremely skeptical that *anyone* could break through the skyscraper I've built around myself! When we first started, I was going through a deep vortex of depression, victimhood, and angst. Things felt like they were crumbling all around me and like I was going to lose it all. I was so sad about it. Old stories were coming back to haunt me and I felt so helpless. While we were coaching together, Sarah helped me to recognize my infinite value and her coaching got me to truly believe that I am powerful. At the end of 3 months with SvdS, I made the biggest and hardest decision I've made in my life because it was the barrier between me and my happiness. I've never believed in myself as much as I can say I do right now and I attribute much of that from what I learned during our time together. If you want a Coach who will be your personal cheerleader, your energy healer, a standup comedian, and a powerful guide to living your most inspired life, then look no further than Sarah!"
I've been in prayer to find ways to enrich my spirituality and God answered my prayers for sure with Sarah Vie's work. I've heard a lot about the importance of being in touch with the universe, however, I've been closed minded. You have given me a renewed spirit and have inspired me to want to be more connected to my inner shelf through understanding our 7 Chakras and the flow of energy within. Look forward to my Reiki sessions with you and look forward to learning more ways on how to live a more balanced, enriched life, through more of your offerings and expertise.
"Sarah is a magical coach that will help you explore yourself the way you have never explored yourself. She will help you discover your strengths and blind spots in the way you never discovered before. She knows how to get to the root cause of your actions and she knows how to change the perspective for the best. She is a very good listener and a great motivator. She will help you see life in the way you have never seen before.

My experience with Sarah was nothing less than a divine experience, it's like God sent her to help me deal with complex emotions and challenges I have been struggling with from years. She gave me the clarity, taught me the meaning of selflove, compassion, abundance, and gave me a perspective with which I see each and every event in my life from a positive. Before working with Sarah, I was chaotic, and abundance meant money, love meant the absence of care, and unwanted hard events of life meant the fault of others. But after I worked with her, chaos turned into deep calmness, love turned into a beautiful experience, abundance turned into an abundance of ideas, resources, and intentions, and I had gratitude for all the hard experiences in my life.

Working with Sarah was a total shift in perspective and a life-changing event in my life. I am so grateful I got a chance to work with her, She is AMAZING and so EMPOWERING."
I have been working with Sarah for 9 months- I felt a huge sense of emptiness within me, despite nothing was apparently wrong. Her way of allowing me to understand my life, to let go of my debris ( aka regrets), to help recenter and prioritize myself has been fantastic and deeply inspiring. I am today a better woman, wife, mom and friend, with a huge agenda to fulfill. I bow to you Sarah Vie!